Halloween Moot 2000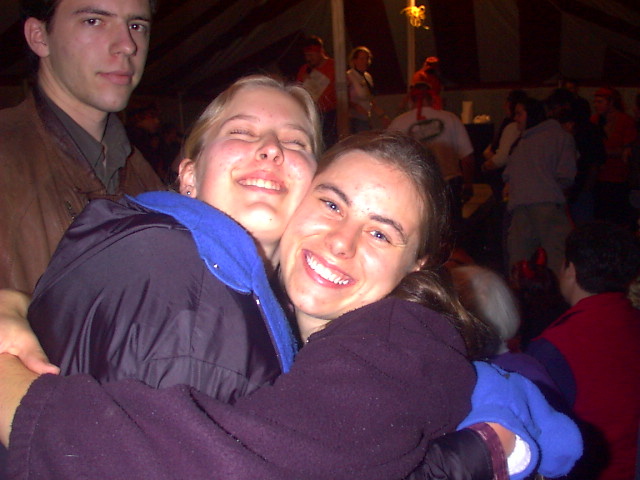 Jenn and I, both former Kawan Rangers, meet up again Friday night at camp. Don't think Brian realised he'd be in the pic.



---

The guy who took that last pic thought Brian was feeling a little left out - so this is the pic he got. He looks so stoned... lol



---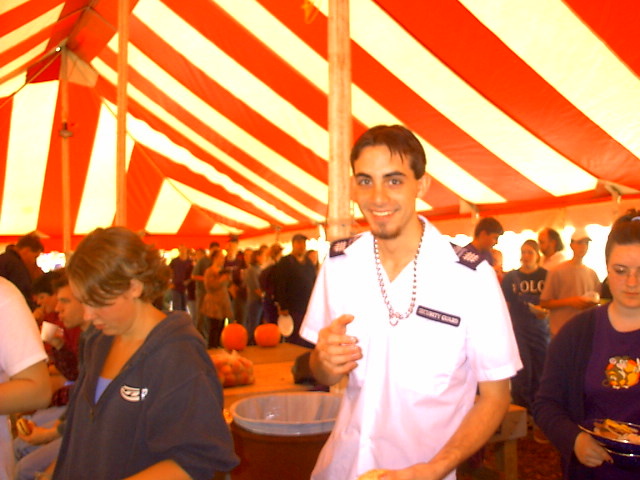 Mike waiting for lunch on Saturday. Mm, free food! (Lunch, not Mike ;-))



---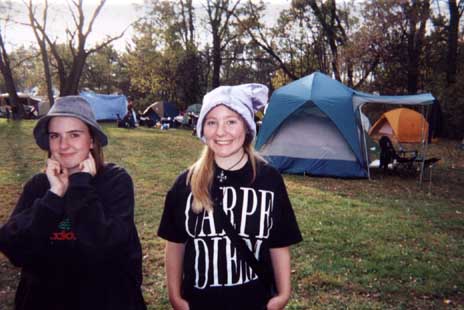 Jenn and Anne, two lovely chicks from Halloween Moot.



---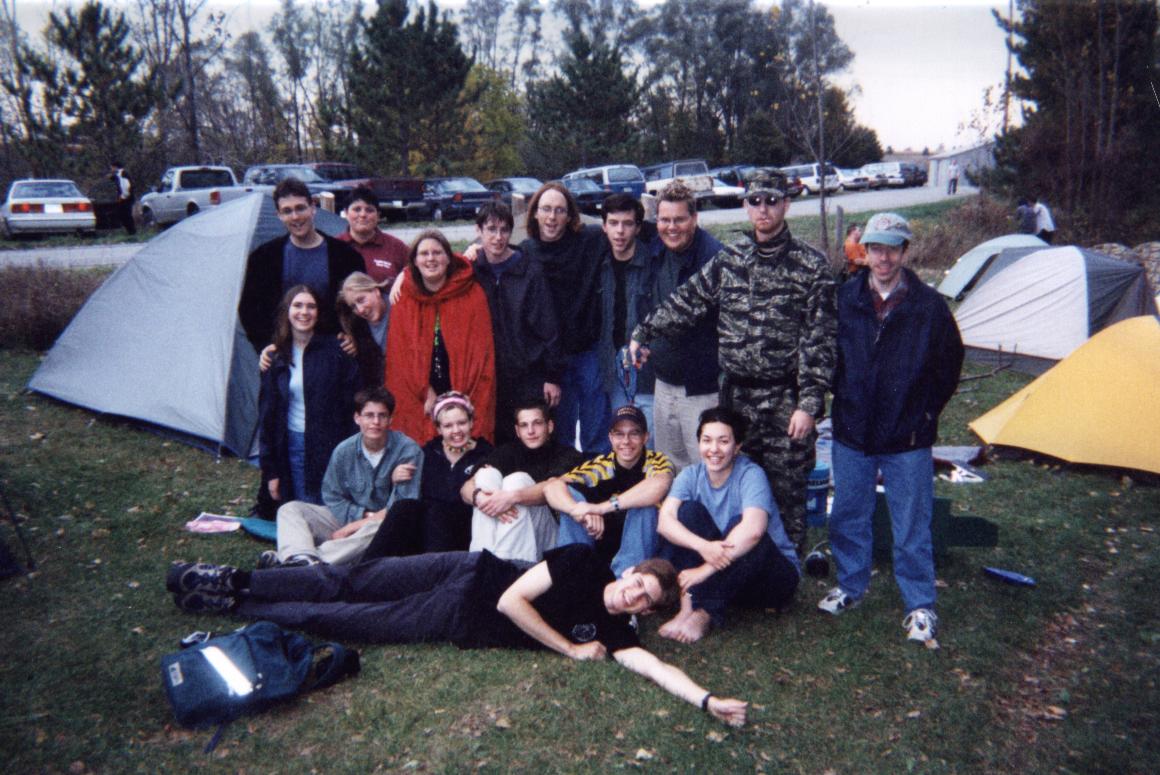 Here are a whole bunch of us after dinner Saturday - feeding time is the only time we're all together. ;-)
Back Left: Kelly, Julie.
Back Row: Lisa, me, Ali, Joe (aka Harry Potter :-)), Matt, Brian, Cheese, Heaton, Dave (??)
Front Row: Adam (??), Jackie, Mike, James, Diana.
Lying down: Ian.



---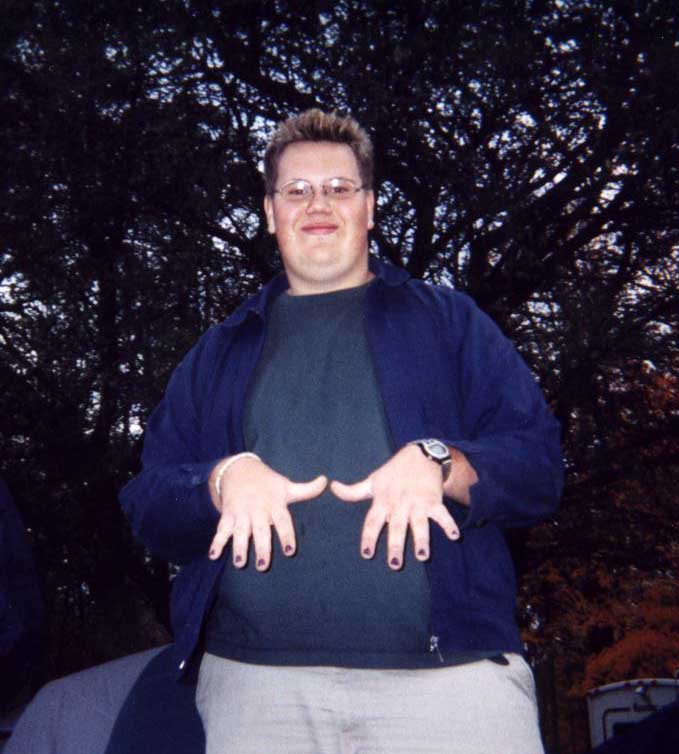 Cheese (again) showing off his purdy nail polish before the dance.



---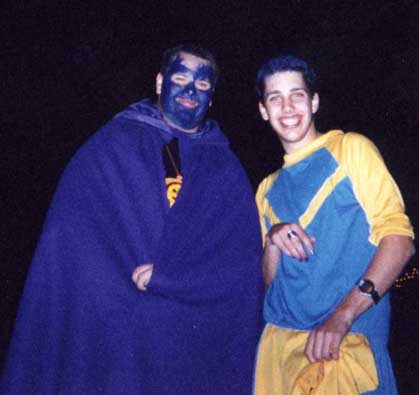 Cheese (supposed to be Count Von Count) and Brett, just before the dance.



---

John (Jenn's fiance) with someone's kid during the dance. Such a cute picture!!! (John is also a Tigger fiend!)



---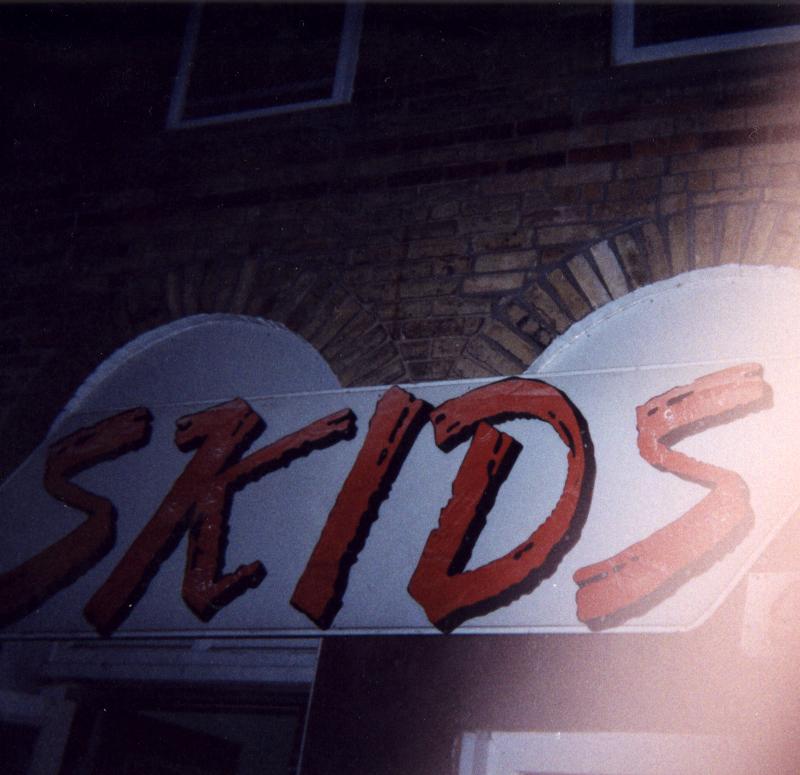 Skids - the place to go for pizza late at night in Burford. (Although when we went in there Friday to get some dinner, these wierd guys tried to chat us up... LMAO... I'm such a wierdo magnet!)



---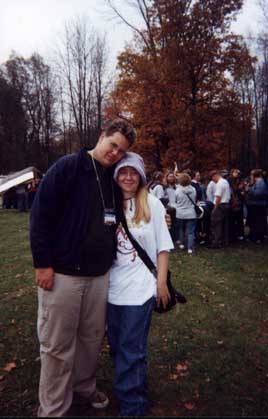 Wow, I have way too many pictures of this guy... lol
This is Cheese, once again, with Anne.



---

Note: a bunch of these pics I, um, "borrowed" from Brian Rooney's website. (He had a digital camera, and posted ALL of the MANY MANY pictures he took on his website.) I'll put a link to his site when I can find the address again...

Until then, either
head back to the scrapbook OR go back to the main menu
Or just get lost. Your choice. :-)

This page added on March 1, 2001.