People... South Park style!
---
There's this great page on comedycentral.com that lets you make your own South Park characters using a flash thing. There are so many options you can make characters that look like pretty much anyone. Here are a few I made.
---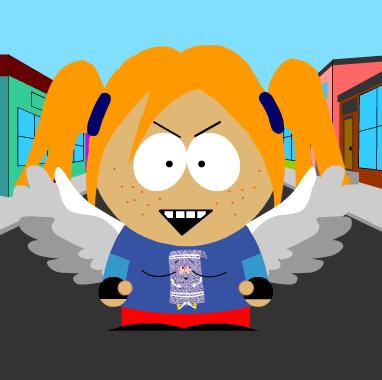 This is my first character. I just started adding stuff and went with what I liked. It's not modelled on anyone, although it does bear a slight resemblance to a couple people I know (except for the wings).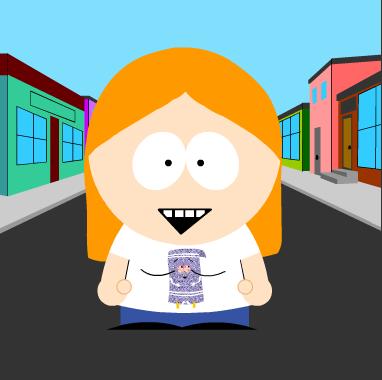 This is supposed to be me. Note the super-cool Towelie shirt. Oh yeah.

I made this one before the happy one from above, but I like it better. It's more true to life, and all I had to change were the eyes and the mouth. What can I say, people bother me sometimes, and I'm not really one to walk aruond smiling for no reason.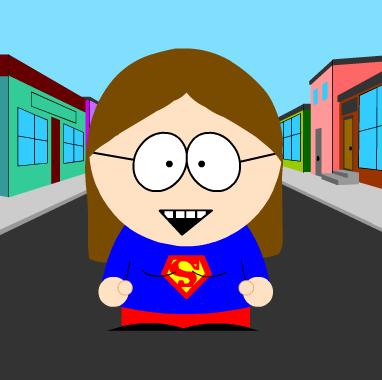 Ali tried it, and couldn't make anything that looked like her. I considered it a challenge. And I met that challenge.
---
Now wasn't that fun?

---
Now, you can go
back to the main menu OR return to the scrapbook.
(Or you could just get lost. Either way.)

---

This page created on November 18, 2002.