Sonic Boom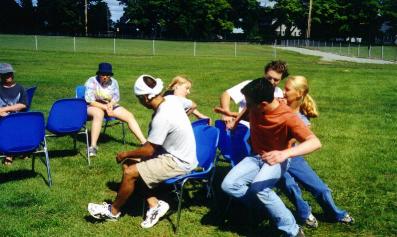 A group of folks playing musical chairs. Brian's the one in the orange, and I don't know the others. Oh, hey, I think that's me - the second head sticking out of the shoulders of the person with the headband. *shrugs*
This was during morning daygames on Saturday. I think it's one of Ian's pictures.



---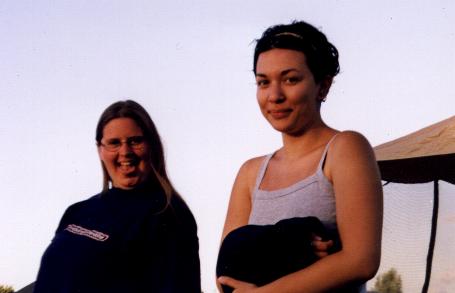 Ali and Diana in what I think is a darned good shot of both of them - they both look like themselves. And I like that "um, yeah... Ali's a dork" look that Diana's got. Thanks Lisa, this is one of yours!



---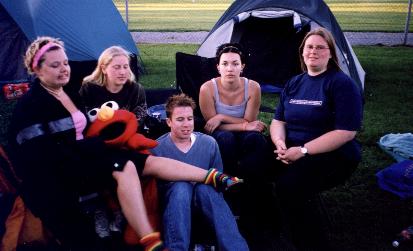 Lisa took this group shot of the Pas Philos Rovers, even if it is a pretty bad one. We all look soooooooo tired.
L-R: Jackie, Elmo, me, Tyler, Diana, Ali.



---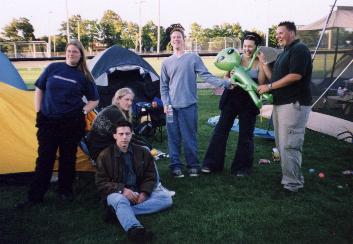 Lisa's pic of a bunch of us at Sonic Boom. lol, it looks kinda like Brian's giving birth...
L-R: Ali, me, Brian, Tyler, the alien, Diana, Cheese.



---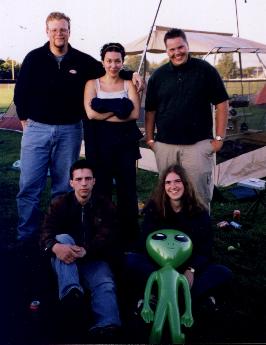 Another bunch of Boomers, and another of Lisa's pics.
Back: Ranger Dave, Diana, Cheese.
Front: Brian, Lisa, and the alien.



---

Well, I think that's it. Now, either
head back to the scrapbook OR take another go at the main menu

This page created March 1, 2001 .