On April 27, 2003 I celebrated my 22nd birthday. Yay! But it was April 25th (the Friday night of the weekend) that had my friends and I partying at the Grey Goat.

As usual, we had a blast. Unfortunately the owner made us feel unwelcome around 10:30 - we didn't mind being asked to quiet down, but we did mind her condescending manner about it - so we finished our drinks and left. We continued the fun at Ali's house though. Anyway, here are a few pics from that night.
---

L-R: Ali, Jenny, Sandra, Matt, Jamie, Cheese
---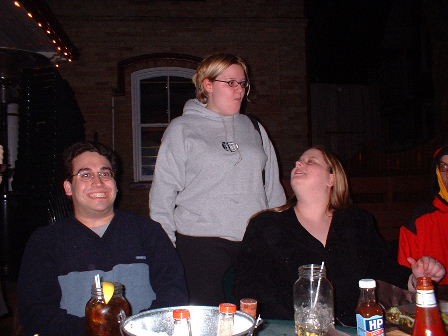 L-R: Skilly, Jacquie, Ali
---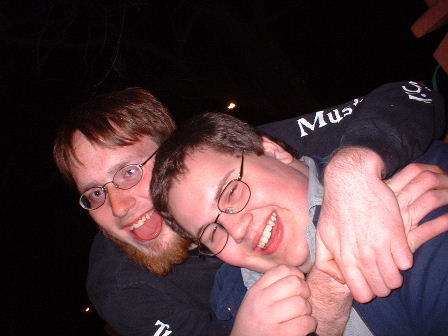 Matt puts Cheese in a headlock.
---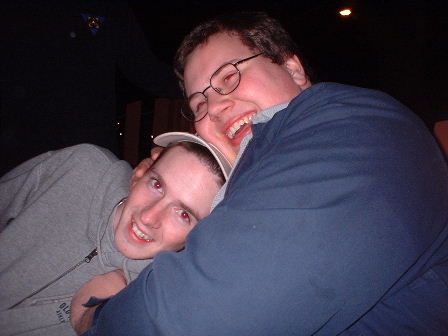 Jamie and Cheese share a tender moment.
---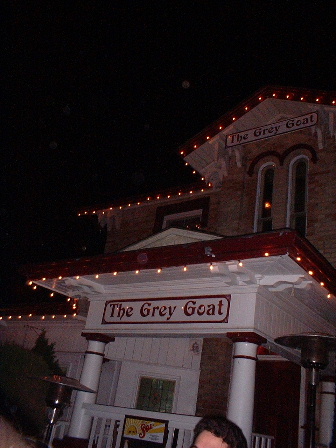 The Grey Goat: our tradition continues.
--- This sticker was on Cheese's shirt (with identical ones on Sandra, Jamie, and also on Matt's pants). It says "EXPOSED FILM", and in this shot it's upside-down.
---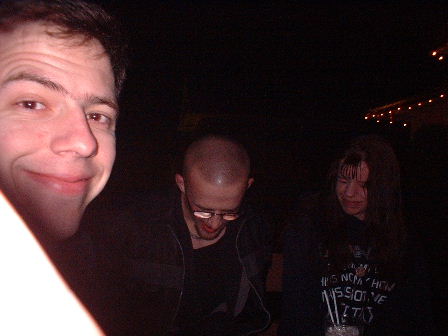 L-R: Brian, MJ, and Jen.
Oh and that white thing on the left is probably my finger.
---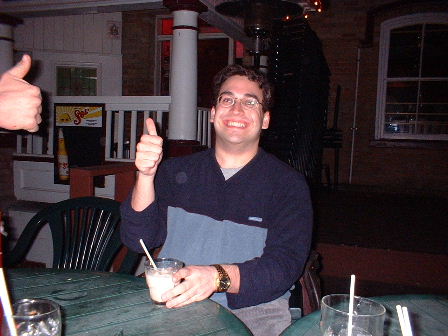 L-R: Skilly!
Yeah I was trying to get everyone in just a couple of shots, but Skilly was in the middle of the group and didn't quite fit in either picture.... so here he is!
---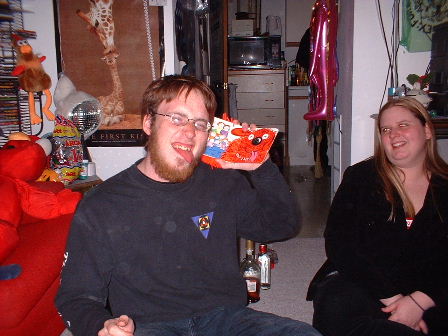 Ali and I got these cool kids books at a dollar store last summer. The one Matt's holding is "Red Dog Loves to Kiss!" and it's very cute. Matt read it and loved it, as you can see from his imitation of the last page, which reads "would YOU like a kiss?"
---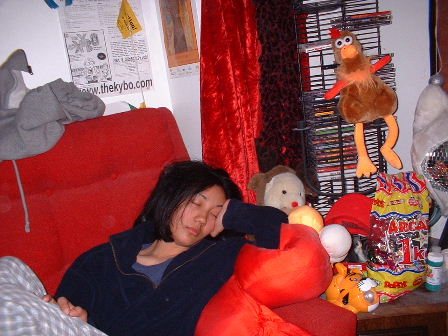 Sandra conked out first, so we took a picture. *shrugs*
---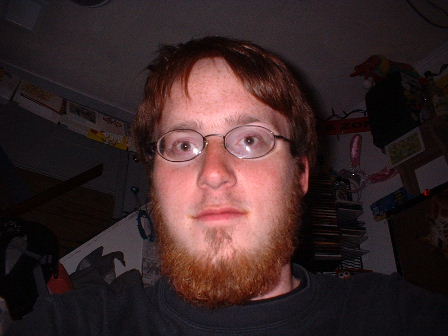 Matt took this excellent picture of himself by holding the camera out at armslength. We were also calling him Mattdor all weekend, because of this game on this website.
---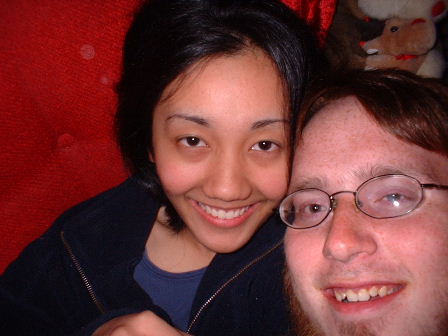 Sandra and Matt are as cute as ever in this second pic Matt took himself.
---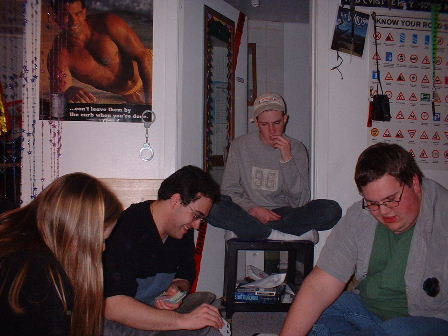 Ali, Skilly, Jamie and Cheese play a round of Necronomicon (a card game).
---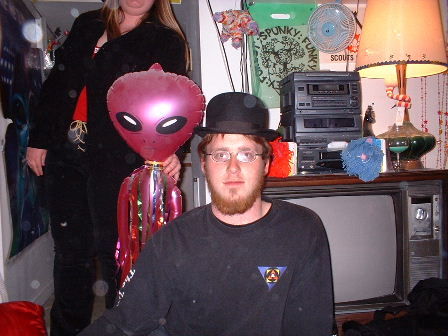 Abraham Lincoln really did have contact with the aliens... or maybe it's just Matt wearing Ali's bowler hat.
---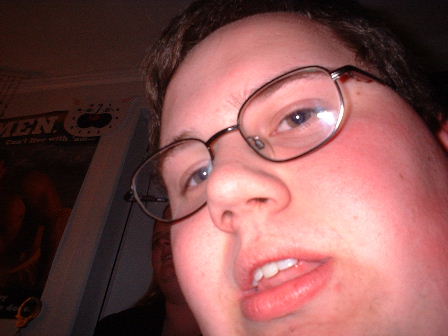 That's something I wouldn't want to run into in a dark alley... lol...
Cheese tries his hand at taking pictures of himself.
---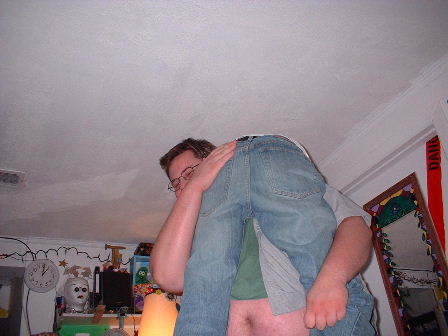 Cheese carries away a body...
---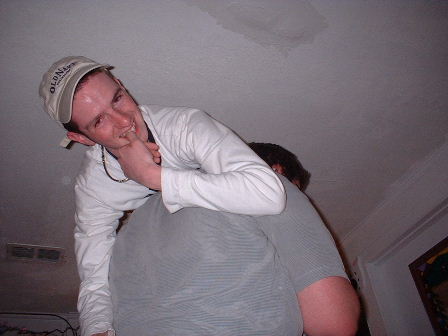 ...and it turns out to be Jamie!
---
That's it for now. So you can either
go back to the scrapbook OR return to the main menu.
Or just get lost. Your loss. ;)